About Us
OVER 55 YEARS OF COMBINED EXPERTISE IN PLUMBING
Honest and Professional Service Since 2006
Our History
Founded by Jay Green in 2006, 24/7 Sewer and Drain offers round the clock services using state of the art equipment. 24/7 specializes in sewer and drain issues, providing professional, reliable service to 11 counties in Northern Michigan.
EMERGENCY DRAIN & SEWER ISSUES
If you have an emergency plumbing need, simply call us, 24 hours a day, seven days a week!



Our Experts & Devoted Crew
OVER 55 YEARS OF COMBINED EXPERTISE IN PLUMBING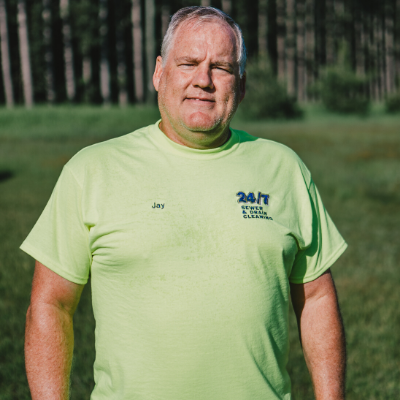 Jay Green
Owner and Founder
The owner and "God Father" of 24/7 Sewer and Drain loves spending time with his family, his two dogs. attending church, camping and gardening.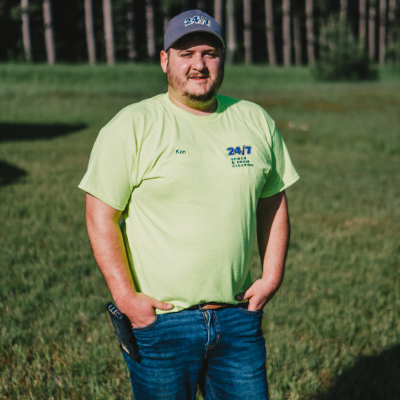 Ken Green
General Manager
He is a master of putting puzzles together, loves to video game, 4 wheeling, vacationing, and spending time with his wife and dogs.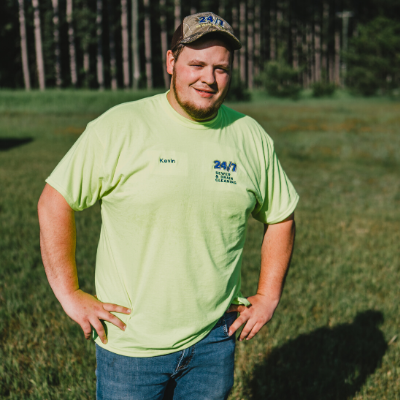 Kevin Green
Service Manager
Loves spending time with his girlfriend, video gaming, and spending time relaxing on the pontoon boat. He's super excited to close on his new house too.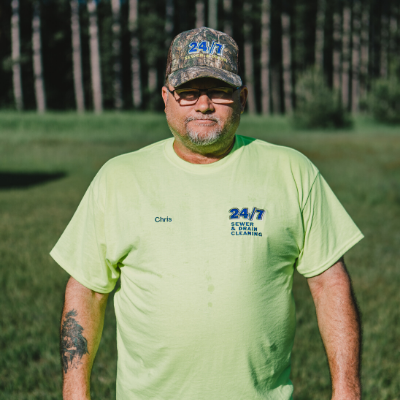 Chris Elliott
Office Manager
Enjoys spending time at home, with his grand-kids and tinkering on classic cars, his favorite is the Dodge Coronet. 
Dustin Powrozek
Service Tech 
Dustin loves to hunt, fish, ATV, and traveling to the UP. When he's not spending time outdoors he is playing his acoustic and electric guitar and spending time with friends and family.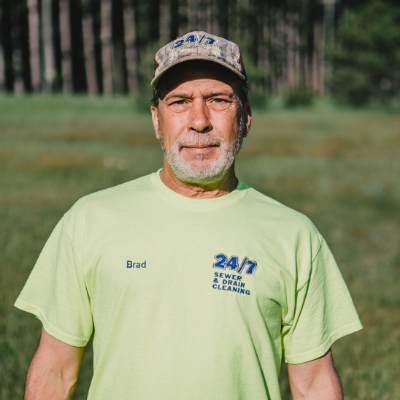 Brad Powrozek
Service Tech 
He the captain of his own ship, aka, his 24/7 sewer van and loves to hunt fish, side by side, and spend time with his grandkids. He values family and loves working with his son, another 24/7 sewer and drain team member, Dustin Powrozek.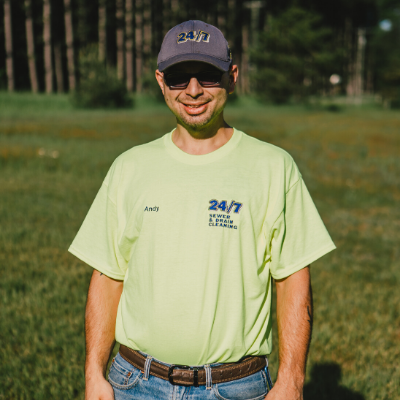 Andy Nelson
Service Tech 
Andy loves to travel and enjoys camping, but listening to loud music and playing tunes on his keyboard and guitars is a favorite past time. 


"I highly recommend Jay Green because I know that I can trust him with my customers, on my behalf. He always has a great response time, and has never made one of my customers wait an excessive amount of time before contacting them. In addition, I have never had a one of my customers call back and say a negative word about the guys at 24/7 Sewer and Drain.
Tom Fairbairn | Fairbairn's Plumbing

"We regularly call on the 24/7 sewer and drain team to service problems at our rentals, large and small. Our rental property business wouldn't run properly without the team of professionals we rely on- and the Green's team at 24/7 is a huge part of that support. We highly recommend this business to anyone in the commercial or residential property space in northern Michigan."
Goodshows Rentals
Available 24/7 
Satisfaction Guaranteed